HIKING AROUND GUIDO REY

---
Rifugio Guido Rey is located in the heart of an area particularly appealing for mountain sports, such as hiking and mountaineering.

In this page you can download the maps of and related GPS files for each available footpath, thanks to C.A.I. UGET Torino, and especially Mr.Giacomo Ughetto, Carlo Balbiano, Zucco G&L, Candelo e Gili.

Fornito da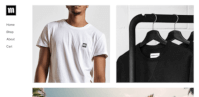 Crea il tuo sito web unico con modelli personalizzabili.