ACCOMMODATION

Rifugio Guido Rey offers 10 rooms with 2 or 3 beds , each with washbasin, and a wide common room. Toilet services are in common. Bedsheets are available on request.

In order to better accommodate you, booking is advisable, but we are always ready to lodge hikers: the Rifugio is first of all a service to mountaneers and climbers, in the spirit of C.A.I. (Club Alpino Italiano).


---
RATES

---

Room, per person: 20,00 €

CAI, CAF members 12,00

€

Half board (bed, breakfast and evening meal), per person: 40,00 €

CAI, CAF members 38,00 €

Full board, per person: 55,00 €

CAI, CAF members 50,00 €

Bedsheets, per person 2,50 €

---
SPECIAL RATES AND AGREEMENTS

CAI members: 10% discount on food
Children, under 11: 25% discount on food and board

Fornito da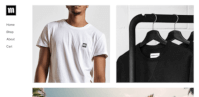 Crea il tuo sito web unico con modelli personalizzabili.